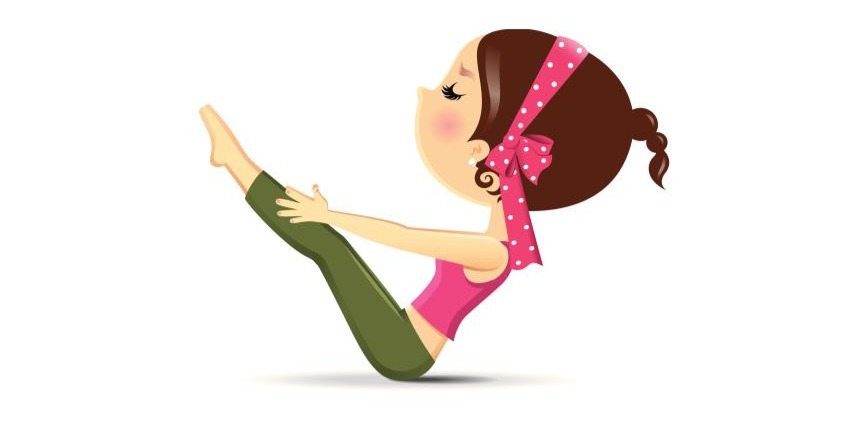 This balancing yoga pose will help kids to de-stress and revitalise.
How to do:
Lie down flat with feet aligned together and arms on the sides.

Keep the arms and fingers outstretched in the direction of the toes.

Inhale and while exhaling, lift the chest and feet off the ground to form a 'V' shape.

This will build tension and stretch in the core.

The weight of the body will solely rest on the hips.

The eyes, hands, and toes should align straight.

Hold the breath and retain the posture for a few seconds.

Exhale slowly while bringing the body down to the neutral position. And relax.
Benefits: Strengthens the core, arm muscles, shoulders, and thighs; it is excellent for the liver and kidneys; helps reduce constipation and alleviates digestive problems.
Cautions: If your kid suffers from any chronic disease or spinal cord problems, avoid the pose.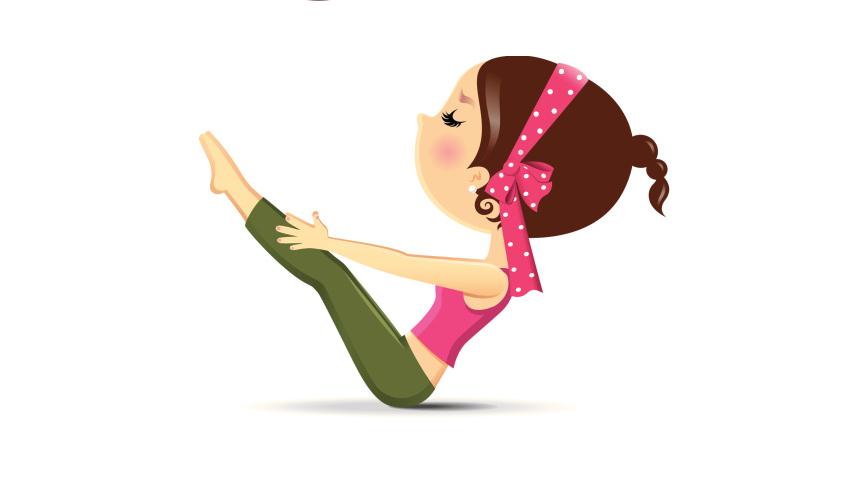 Relevant Blogs
The cat pose is a gentle kneading for the back and core.
Bend the back like a bow and open the chest and shoulders with the bow pose.
This asana highly improves concentration.
This asana will help relax the back joints.
This asana benefits the internal organs of the body.
This is the simplest of all poses that the child can try.
This asana will give relief to your child from anxiety.
Vruksasana teaches a child the grace of a tree, standing tall and maintaining balance.
This is a foundational pose for all the standing asanas and could be a calm-down yoga pose for children.
This a workout for legs, arms, and the heart. It is believed to be one of the most constructive yoga poses.
This asana improves lower back issues and anxiety.
This pose will help in relieving sprains or back pains.
Though this yoga pose looks effortless, it could be challenging as it needs patience.
This asana keeps the back and the spine healthy.