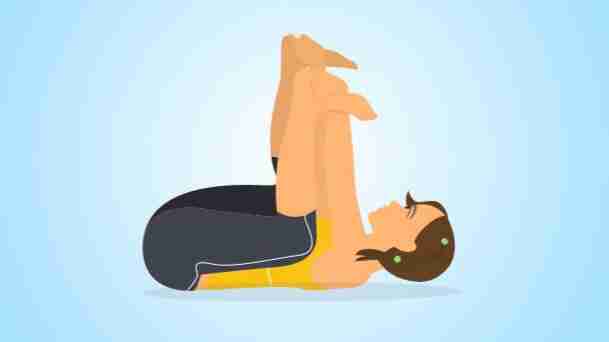 This asana will help relax the back joints.
How to do:
Lie on the back with the knees drawn in towards the chest.
Hold the feet with hands. Ensure that the arms are in front of the torso.
Draw the shoulders to the back.
Slightly stretch the arms and feet.
Draw the knees wide apart, as much as comfortable.
Elongate the lower back down to the ground while touching the tip of the tailbone.
Retain the position for a minute or less, and then release.
Benefits: Stretches and opens the hips, thighs, and inner groin; elongates the spine; strengthens the arms and shoulders.
Cautions: If your kid has any knee or ankle injury, check with a doctor before performing this pose.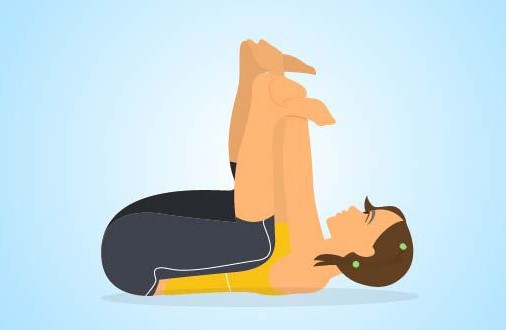 Relevant Blogs
This is a foundational pose for all the standing asanas and could be a calm-down yoga pose for children.
This asana will give relief to your child from anxiety.
A pose that makes your kid flutter like a graceful butterfly, this is believed to offer some valuable benefits.
Help your child de-stress with this animal asana; have them roar and enjoy.
This asana will calm your child's mind.
Though this yoga pose looks effortless, it could be challenging as it needs patience.
The stretch will promote a sturdy back, abs and strength.
This rejuvenating back-bend gives a good stretch to the spine and thighs.
The cat pose is a gentle kneading for the back and core.
This pose might be the salve for the weary legs of your kids.
This asana benefits the internal organs of the body.
This is the simplest of all poses that the child can try.
This balancing yoga pose will help kids to de-stress and revitalise.
This asana improves lower back issues and anxiety.
This a workout for legs, arms, and the heart. It is believed to be one of the most constructive yoga poses.